Мар 21

LOHMANN worldwide — Easter Special Part II!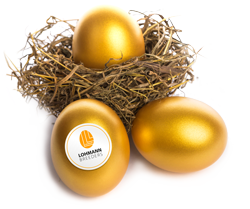 Find the golden egg!
We're inviting you to an online egg-hunt!

Where to look for it?!

On our new website of course! At
www.lohmann-breeders.com
What's the goal?

We've hidden several golden eggs across our site.
Find one!
Found a golden egg?

Send us a message at marketing@lohmann-breeders.com
There will be a special LOHMANN Easter surprise for anyone who finds one!
Have fun searching!
Your LOHMANN Marketing Team
НАШИ ПУБЛИКАЦИИ