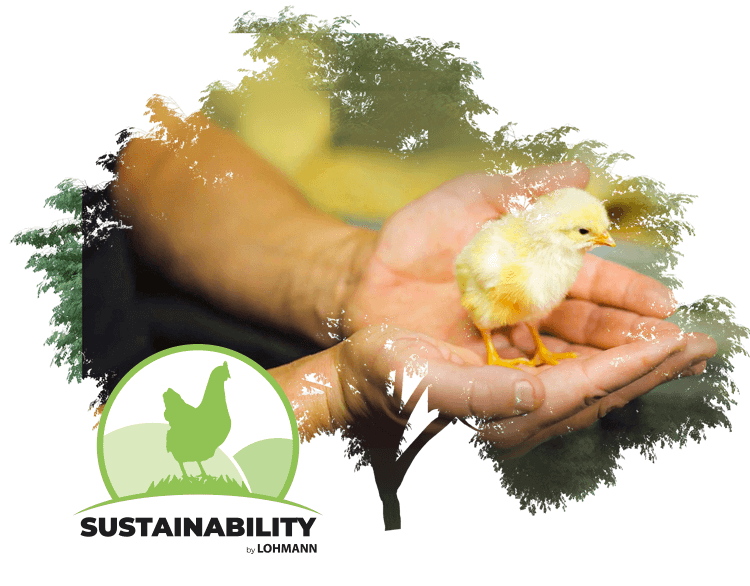 The welfare of the animals is close to our hearts. After all, only healthy animals that are kept comfortably and fed properly can reach their full potential. Our experts in the global technical service team are always at the disposal of our customers, regardless of the urgency of their concerns. From veterinarians to flock management specialists to nutrition experts, they are always prepared to support our customers, to share their knowledge and thus to ensure the welfare of our animals.
After Sales Service
Technical service is an important success factor at LOHMANN. For us, our responsibility does not end with loading the animals on the means of transport. That"s where it really begins. When the chicks arrive at their destination, there is a service employee of us on site, who takes care of the species-appropriate handling of the chicks up to their housing at the farm. In case of any problems afterwards, our team of experts is available to our customers at any time, if necessary, with revisits and analysis on site.
Animal Health
Production specialists and vets work hand in hand. As with all other livestock LOHMANN's hens can only reach their full genetic potential to perform well if they are healthy. If health problems arise in a poultry population, a poultry specialised veterinarian is consulted immediately. In our global technical service team we have trained veterinarians who give their expert advice in case of problems, make customer visits to ensure that our animals continue to be well after delivery.

Sharing Knowledge
Prevent problems in advance for the well-being of the animals
We see ourselves as mentors and students, the mutual exchange is an important part of our global community. Sharing experiences and knowledge not only strengthens the foundations of our relationships, but also paves the way for healthy animals and a responsible handling and management of our birds.
At LOHMANN we are proud of our schools and seminars, where people from all over the world regularly meet to exchange ideas. Over 2500 participants have gained this experience over the past 15 years. Those events play an important role in better understanding of our birds and to better understand the responsibility behind our roles. Problems can be discussed and resolved here in advance. Precaution and preparation are the key words.
One challenge - one opportunity
As the exceptional situation of the last few years has taught us, our training events and seminars also work online. This has two advantages: no long journeys by car or plane and thus a contribution to environmental relief. Moreover, we can reach more customers and an even greater exchange of experience takes place.