The growing market of Brazil has been one of the most important areas for LOHMANN, where we have 2 distributors sharing both brown and white birds throughout the country.
LOHMANN BREEDERS made a round of visits with our Geneticist Dr. Matthias Schmutz in December 2021 and then another one with the main nutritionists of the country and our Global Nutritionist Juan Valle Diez in January 2022.
Hot climate performance – an aspect of genetic interest
In December 2021, Dr. Matthias Schmutz met customers from the northeast of the country in order to get some feed-back of the performance of our breeds in such a hot climate. In southeast he met several customers, ending up in Bastos city, one of the most chicken populated regions in Latin America.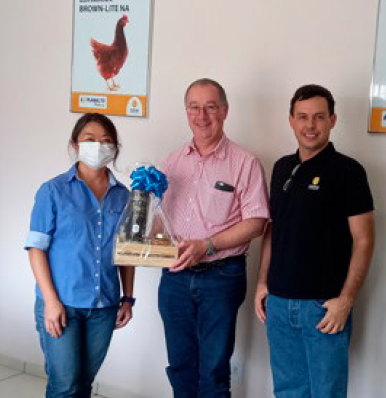 In the whole country we can find all kinds of management and housing systems from conventional old-fashion open houses to fully closed and ventilated houses and alternative systems which give us a rich contribution on our genetic and nutrition performance.
We have shared our new standard figures, expanding production to 100 weeks in a single cycle with increased egg production per hen housed in all breeds.
Meeting with Planalto Postura and LOHMANN do Brazil
LOHMANN news
In January 2022, Thomas Calil and Juan Valle had a meeting with our distributors Planalto Postura and LOHMANN do Brazil.
They discussed new advances of LOHMANN worldwide such as increase of production capacity and how the company is structured to serve the growing demand of our genetics globally.
Nutrition performance

Then, Juan Valle shared concepts for layer nutrition and showed updates on energy/protein levels going in depth on amino acids composition of feed and their ratios, among other relevant topics such as calcium and phosphorus management.

That was such an enriching meeting as we could count with more than 30 professionals, representing more than 10 important nutrition companies in the country.
Results of our breeds

The days after we went to both offices of our distributors in Bastos where we met important customers and other nutritionists.

Finally, we wrapped up the week of visits with internal discussions on our own parents to achieve the best results in production so their offspring we send to the customers can be assured to be in the best conditions.
We would like to thank our colleagues in Brazil from Planalto Postura and LOHMANN do Brasil, our customers and business partners for the warm welcome and the high level of discussion we had.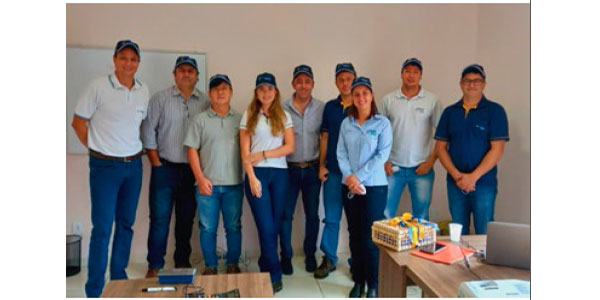 OUR PUBLICATIONS