Mar 23

COOKBOOK BY LOHMANN
WORLD EGG DAY 2022
For every management the right hen, for every market the right egg and from now on for every taste the right recipe!
World Egg Day is celebrated across the globe on the second Friday of October every year.
The global event welcomes everyone to honour the unique contribution eggs make to supporting people around the world.
There are lots of ways to celebrate the
World Egg Day on 14 October 2022
. We at LOHMANN have decided to publish an exclusive cookbook including the favourite recipes from our Technical Service, Sales and Marketing Team! It couldn't be more interntional!
You will find everything here, from savoury to sweet, cold or warm, meat or vegetables. But there is one thing you will not find: a recipe without LOHMANN eggs!

The first editions of our cookbook were given to the participants of our LOHMANN SCHOOL CAGE FREE, who were our guests on 14.10.2022.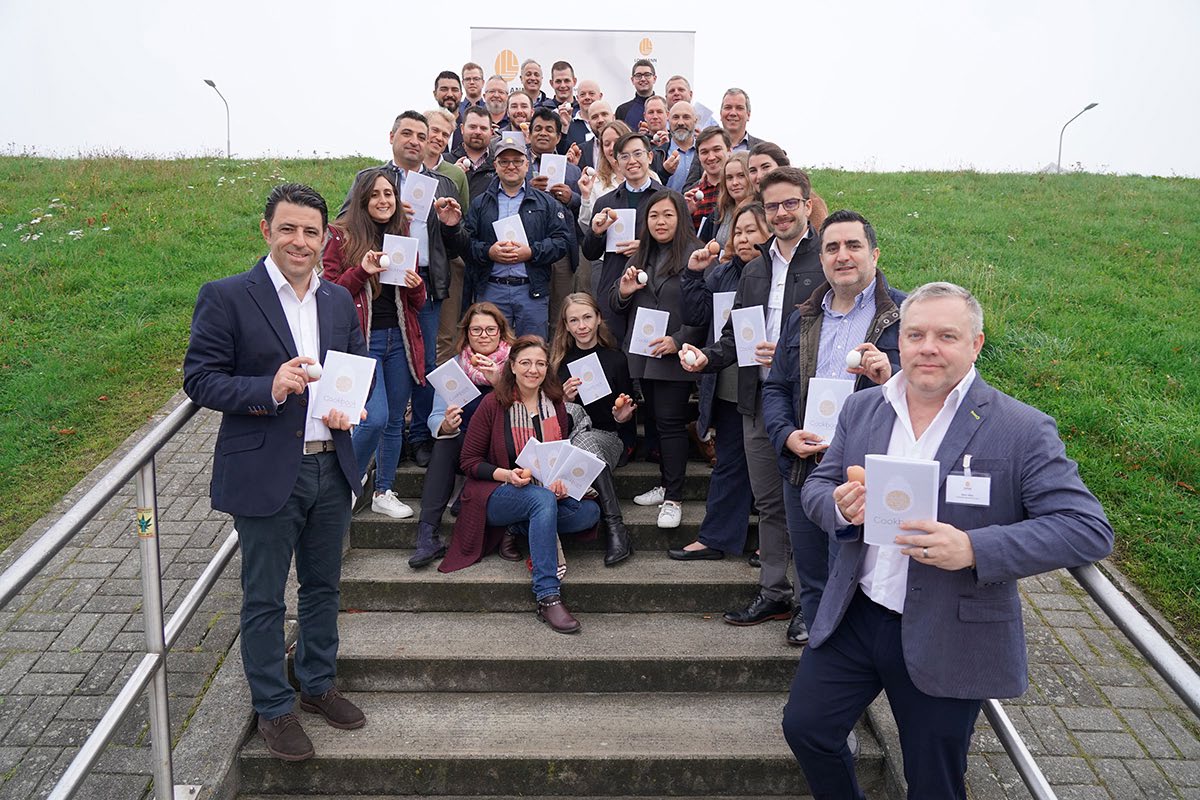 Join us for our next project
Do you also have a favourite recipe with eggs? Send it to us and join us for our next project CUSTOMER COOKBOOK by LOHMANN!
For every recipe you send in, you will get a little kitchen gadget! So get on the cooker and send the results to: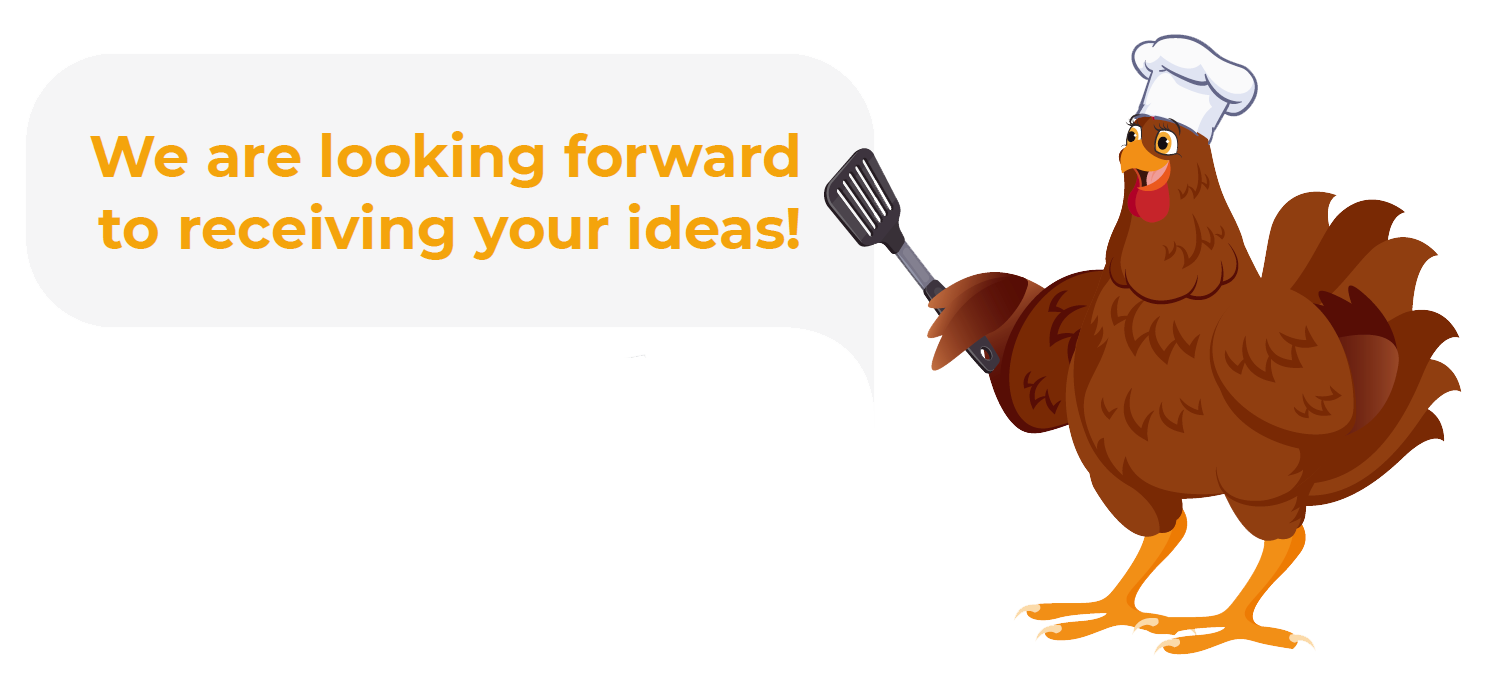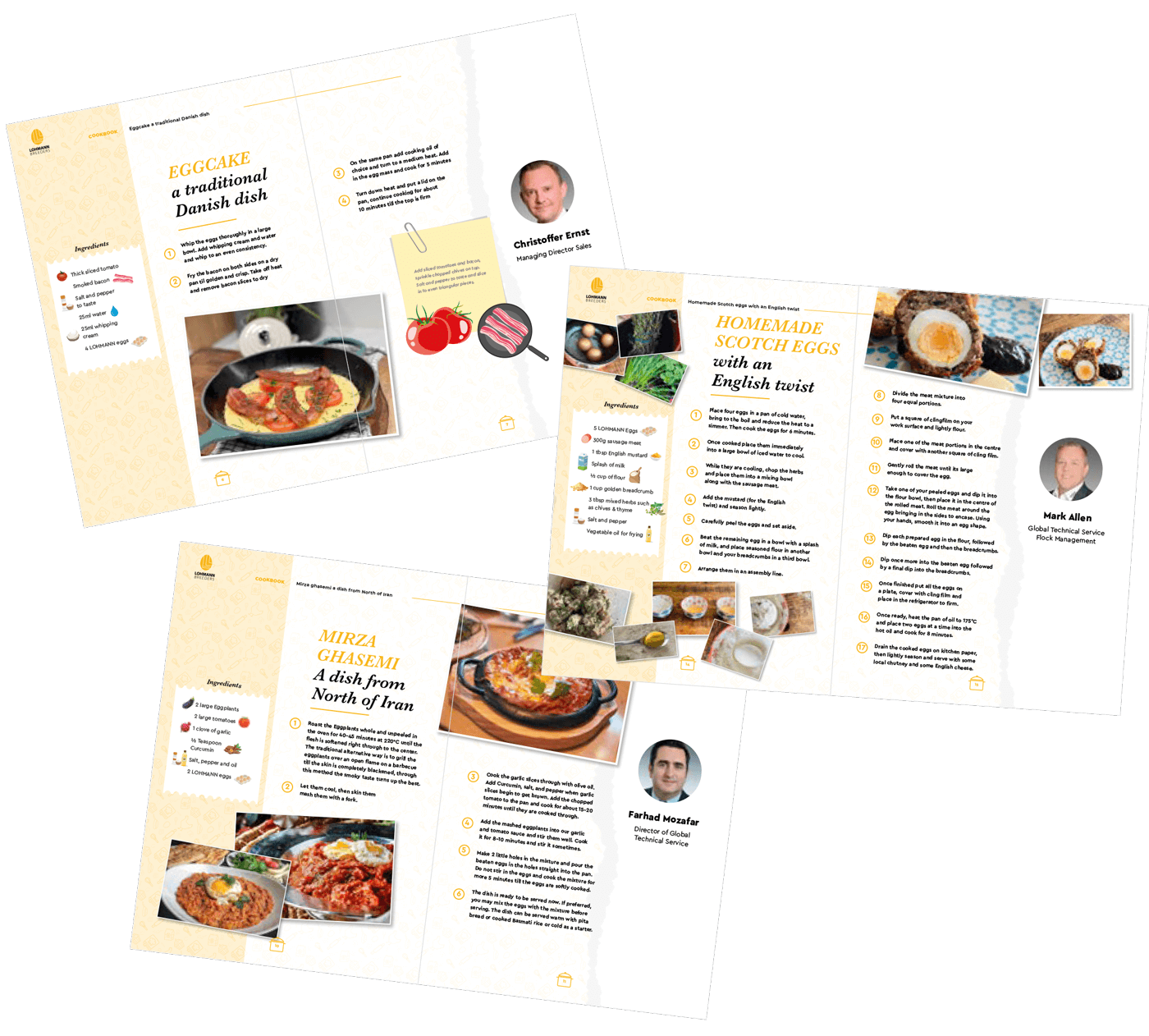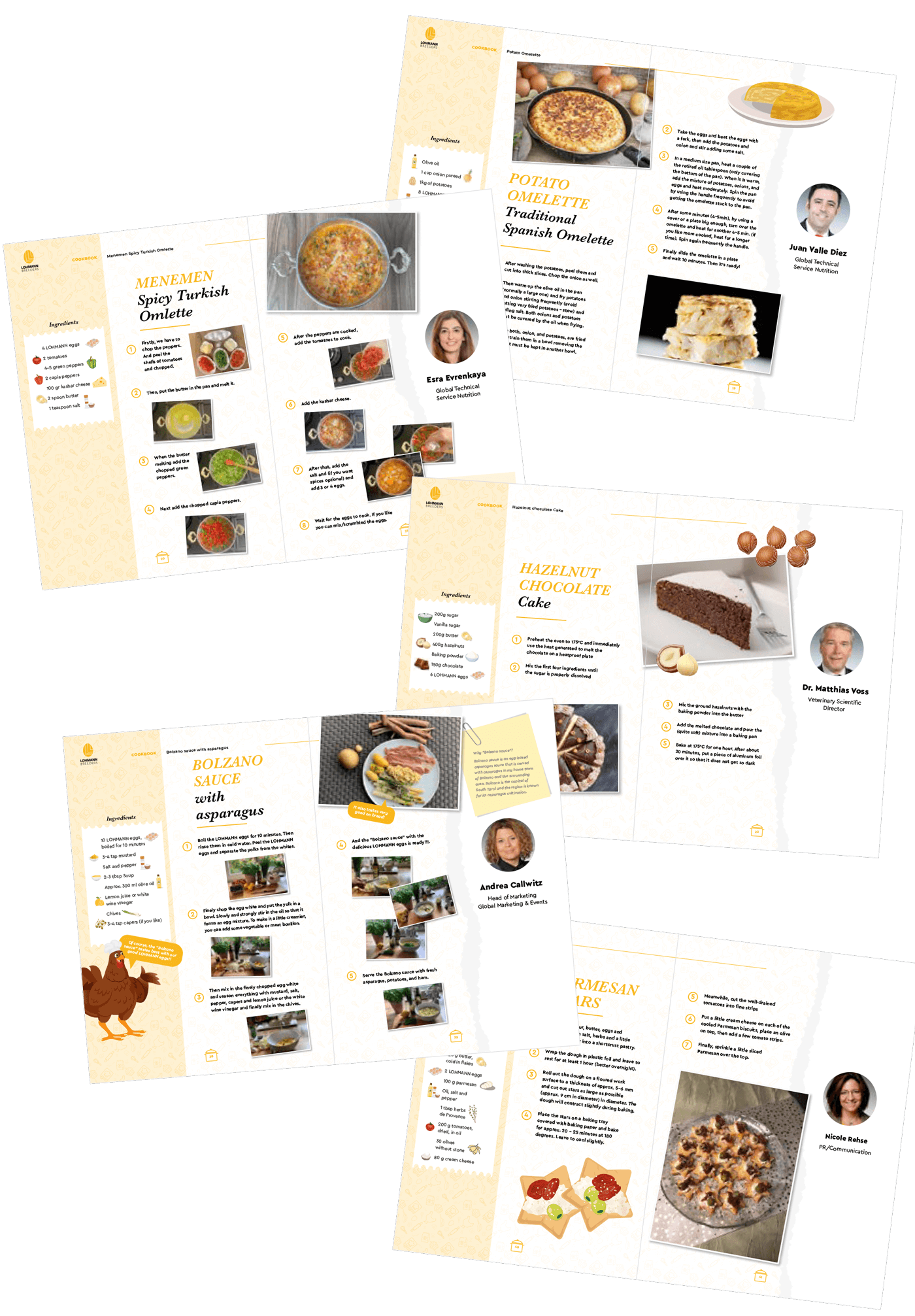 OUR PUBLICATIONS