The SIPSA-FILAHA & AGROFOOD opens the door to Maghreb and Africa to agro-equipment and agro-industry. The SIPSAFILAHA & AGROFOOD is the largest trade show dedicated to livestock and agricultural equipment in Africa. The fair presents a complete offer to meet all sectors, the latest innovations and a set of forums and conferences organized by the FILAHA Innove Foundation "Algerian Seniors Experts Organization".

SIPSA took place from
May 22 to 25, 2023
at the Palais des Expositions SAFEX, Algiers, Algeria.
It was a pleasure for Viola Holik, Sales & Technical Service Africa, and Mohammed Chairi, Business Development Manager Africa & Middle East, supporting our customers Avibel EURL and Al Mazraa at their boothes. Both customers distribute LOHMANN BREEDERS exclusively in their regions.

The booths of our two distributors were always well attended and our two representatives were able to present the advantages of our animals and also answer technical questions straight away.
Just as it should be for good customer service at LOHMANN BREEDERS. For every market the right egg, for every management the right hen and for every question the right answer.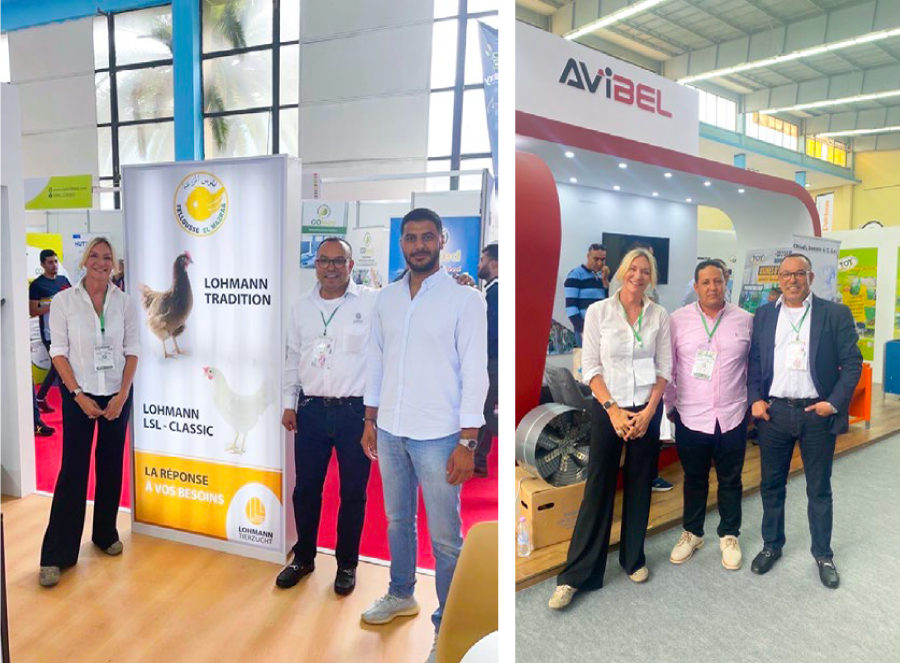 Many thanks to Avibel and Al Mazraa for the opportunity to participate in the fair.
OUR PUBLICATIONS