LOHMANN DEUTSCHLAND TECH SCHOOL IN CUXHAVEN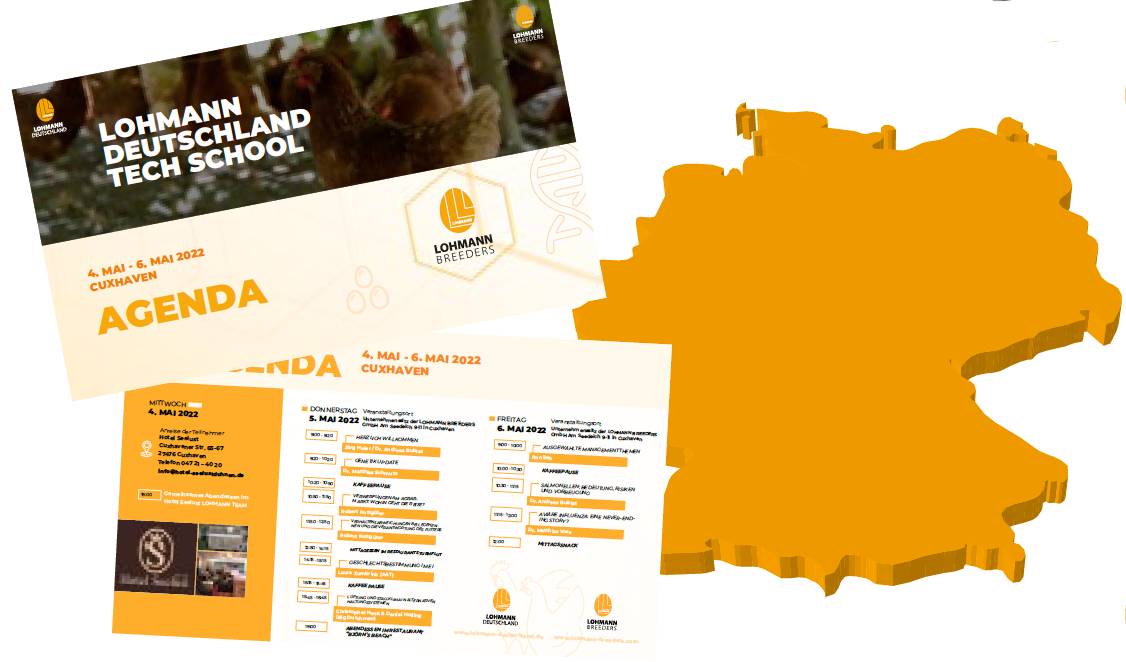 04. – 06.05.2022
The fifth month of the year, the merry month of May, stands for growth and spring, everything awakes to life. After all the Corona restrictions and the long winter period, we at LOHMANN BREEDERS are now also full of energy and ready to take off, especially with view to face-to-face events in our newly designed auditorium – our pride and joy.
Therefore, we already used the first days of May to start with the events planned for this year. The first seminar was the LOHMANN DEUTSCHLAND TECH SCHOOL, which we organized together with our sister company, LOHMANN DEUTSCHLAND GmbH.
This training event was for us and our sister company, the first of its kind, but certainly not the last.
We welcomed 37 participants, customers of LOHMANN DEUTSCHLAND GMBH
The seminar covered all important topics for layer farmers such as genetics, nutrition, animal health and general management topics.
Our experts Dr. Andreas Bublat, Robert Pottgüter, Ron Eek and Dr. Matthias Voss provided all the important information on these topics and were also on hand to offer advice and support after their presentations and during the well-deserved breaks.
Furthermore, we were also able to invite three external speakers, who gave presentations on two additional topics. Laura Zumbrink, from AAT GmbH spoke about "Sex determination in eggs", a topic that is currently of great importance for the German poultry industry.
In addition, Christopher Heck and Daniel Holling from the company Big Dutchman International GmbH informed the audience about "Behavioral deviations in laying hens and the responsibility of the feed".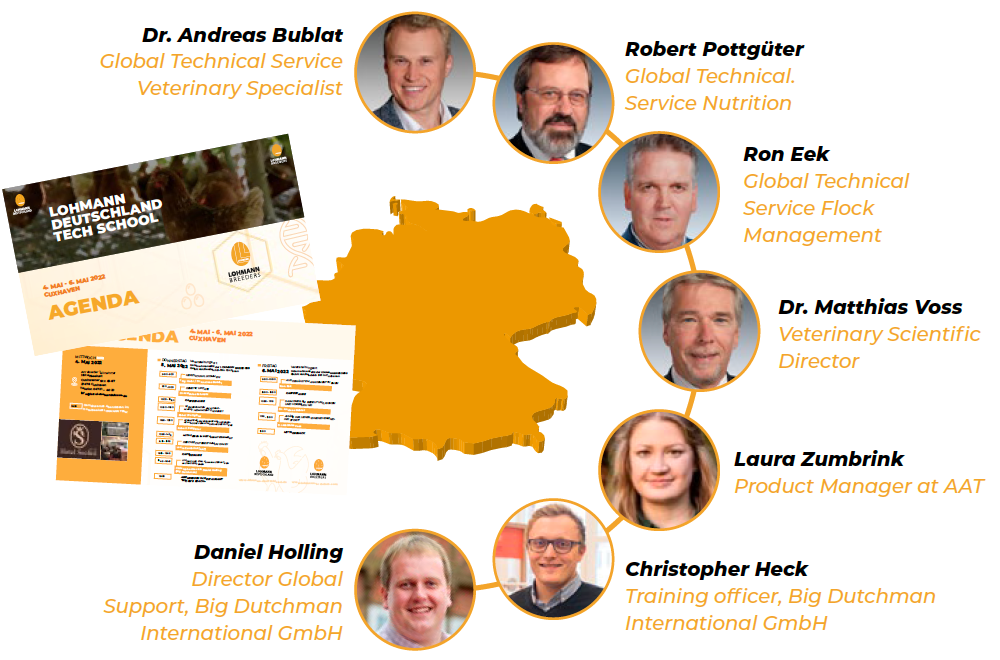 As is customary at the end of our training events, a certificate of attendance was handed out to the participants of the Lohmann Deutschland Tech School.
It was an all-round successful and informative event for the guests, but also for us, the LOHMANN BREEDERS team, as the knowledge of our experts always results from a lively exchange of opinions and experiences with the customers.
We would like to thank LOHMANN DEUTSCHLAND GmbH for the good cooperation and all the participants for their attendance. Thus, we once again had the opportunity to expand our knowledge through experience reports from the organic and alternative sector.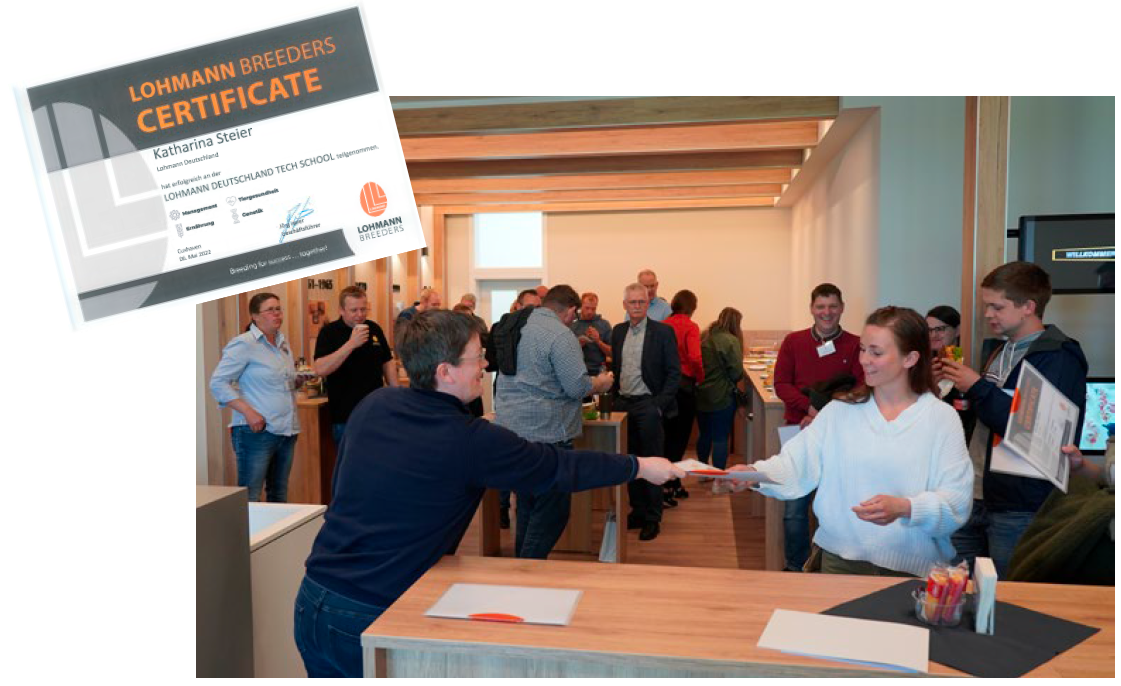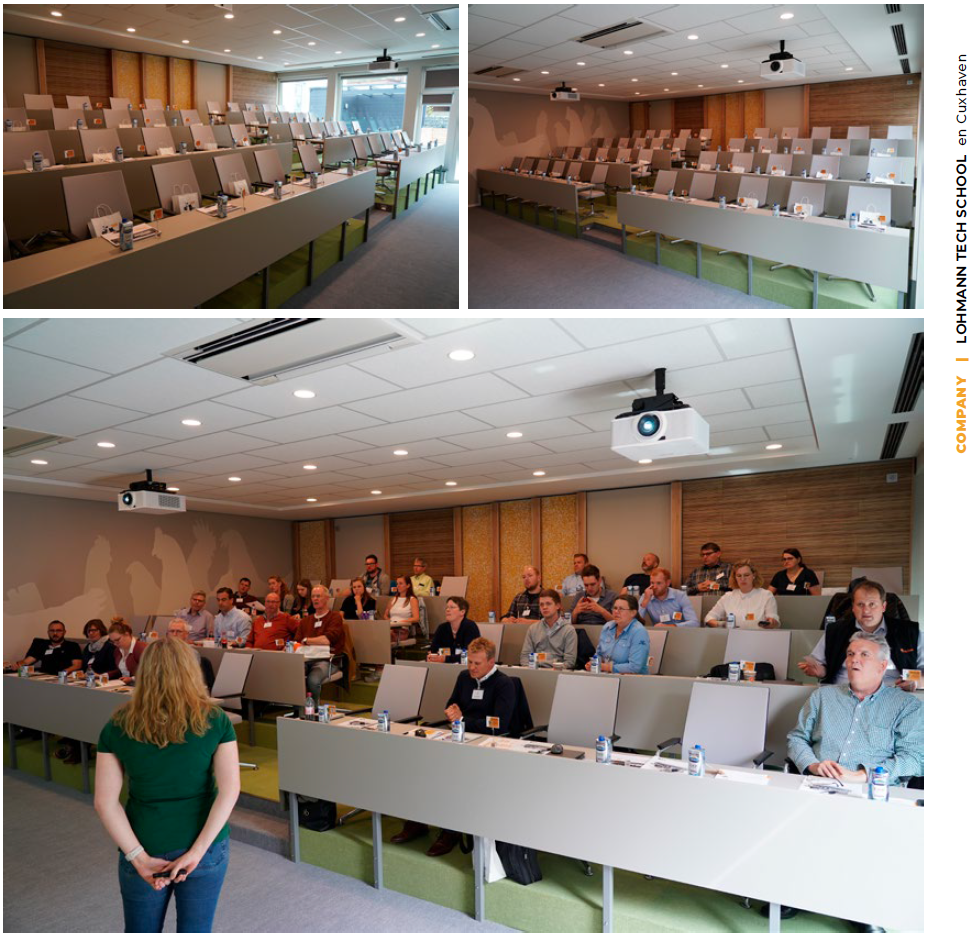 OUR PUBLICATIONS