Jul 22

NEW PRINT VERSION OF THE ALTERNATIVE GUIDE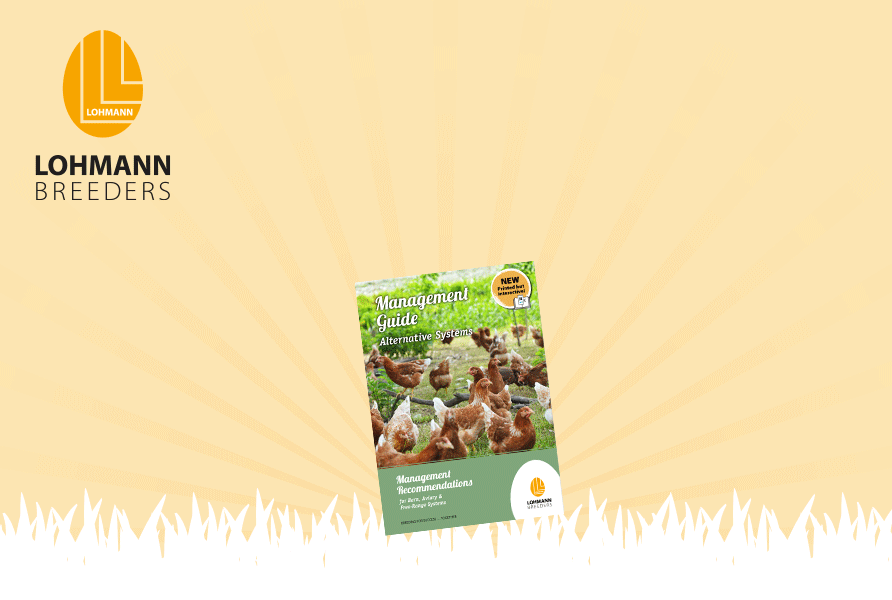 Management Guide
Alternative Systems
Finally in a printed version!
Dear Customers and Business Partners,
Until now our Management Recommendations for Barn, Aviary & Free-Range Systems were only available as an E-guide. The advantage for you: all important aspects are supported with videos and additional information.
From now on, our guides are also available as print versions. Of course, we have small quantities on stock for you. For larger quantities, we will be happy to provide you with the corresponding print file.


PRINT VERSION
But LOHMANN would not be LOHMANN if the print version did not hide something more. The print version can compete with our E-guide regarding additional information.
It is peppered with QR codes so that you can easily call up additional, detailed information on the topics of interest to you on your smartphone or tablet!.
Or do you only need the performance data and body weight tables of a specific breed? Then we have a little extra for you: for each of our lines, we have summarized this data in a printable guide.

VIEW GUIDE

If you have any further questions, please do not hesitate to contact us marketing@lohmann-breeders.com
With kind regards,
Your LOHMANN BREEDERS Marketing Team
OUR PUBLICATIONS