Oct 21

Recipe Bauernfrühstück – Farmer's Breakfast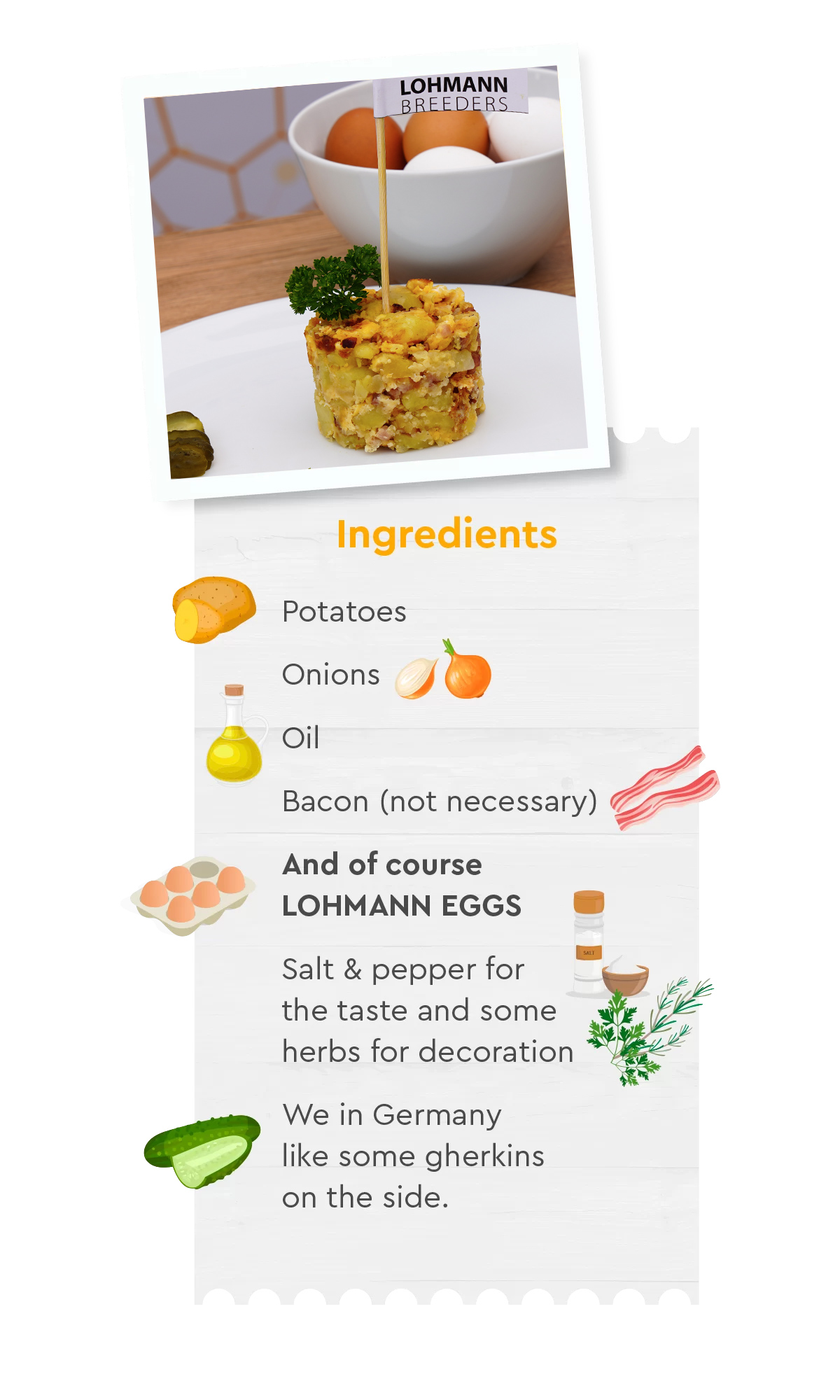 Ingredients
First, we boil the potatoes whole with their skins and let them cool a little so that they can be peeled more easily. Then the potatoes are cut into thin slices.


Now we set about peeling the onions and cutting them into small cubes. These are then fried in plenty of oil.


If you like, you can now add the bacon and leave it out briefly. Otherwise, it is now the potatoes' turn. They can go into the pan and be fried. Don't forget salt and pepper! (A little tip: potatoes need a lot of salt to get the right taste.)


Meanwhile, we beat the eggs and mix them. They should also be salted and a little peppered.


When the potatoes are nicely fried (very crispy or not so crispy, depending on your taste) pour the egg mixture over the potatoes and allow to set.


We turn everything over once more and start to arrange it on the plate.


Don't forget the gherkins – for the special taste and the herbs for decoration!!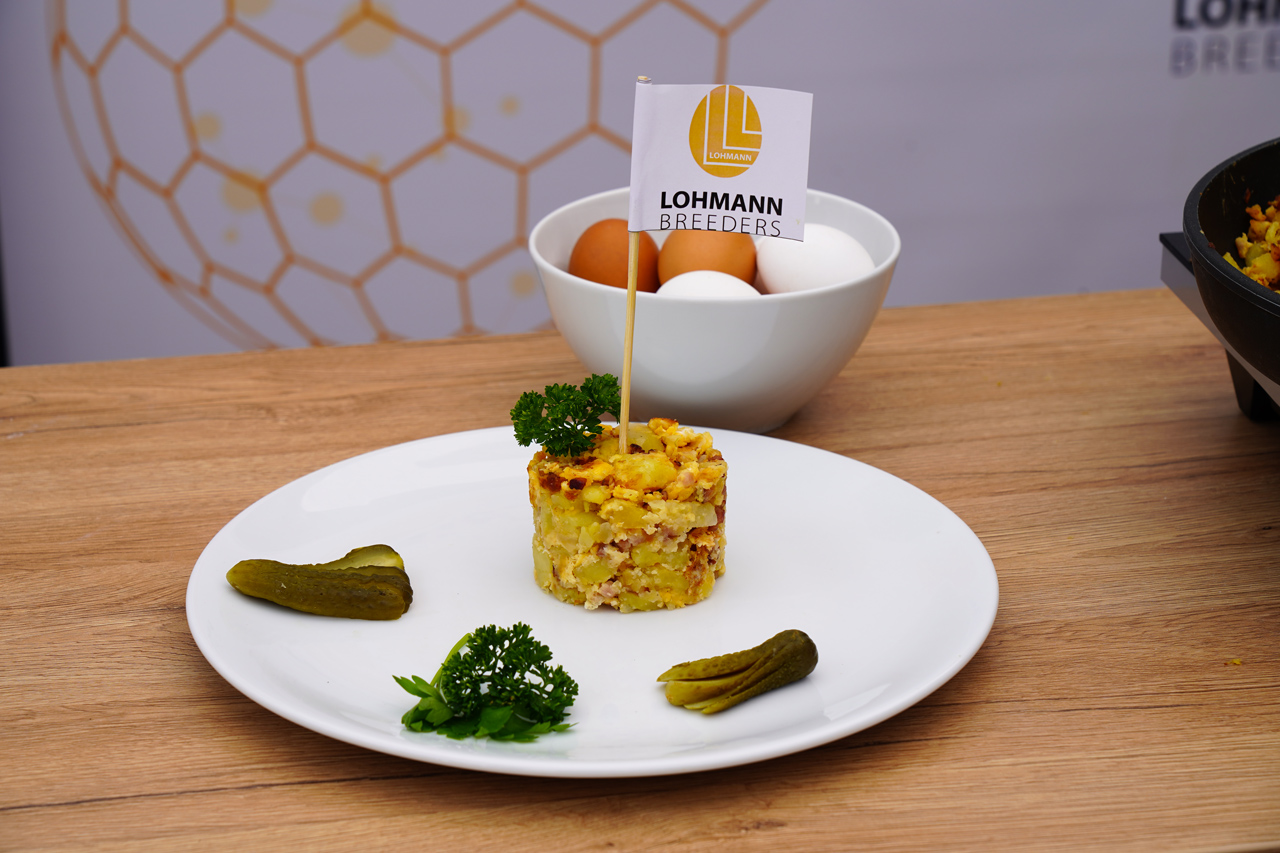 OUR PUBLICATIONS