Dec 21

Recipe Poached egg with porcini ravioli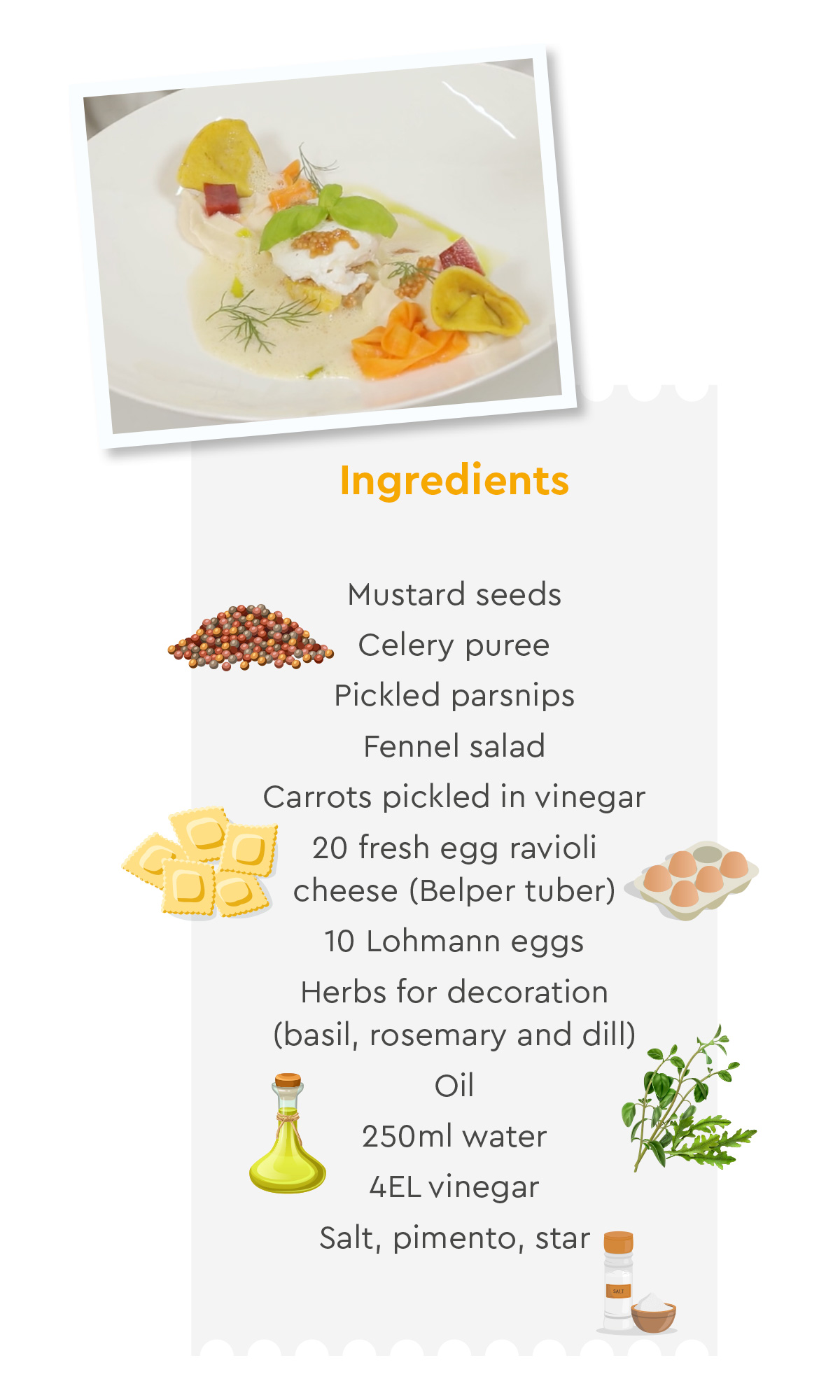 First, crack the eggs into a bowl.


Then boil water with salt, pepper and vinegar in a pot.


Add the eggs to the boiling water, wrapping the egg whites around the yolks, and cook on low heat for about 4-5 min.


During this time, arrange the plate with celery puree, a little fennel salad, two homemade ravioli and carrots pickled in vinegar.


Drain the poached egg with a slotted spoon and place on the plate.


Finally, add some sauce, mustard seeds, cheese and oil, with herbs as decoration.


OUR PUBLICATIONS