2022 – VIV EUROPE IS BACK
AND WITH IT LOHMANN BREEDERS WITH ITS OWN BOOTH!
VIV Europe took place from May 31 to June 2 in Jaarbeurs-Utrecht, the trade fair complex in the heart of the Netherlands. With about 25,000 expected visitors from 136 countries and almost 600 exhibitors, VIV Europe is a real top event for the industry. Professionals involved in the production of pork, poultry, eggs, fish and dairy products have plenty of reasons to meet in Utrecht at this World Expo from Feed to Food, which gathers and promotes the latest innovations in the industry every four years. It is considered the most important platform for the poultry industry worldwide.
Of course, LOHMANN BREEDERS was there with an own booth
The result of the detailed and intensive preparations of the LOHMANN BREEDERS marketing department could be proud of! An absolute success!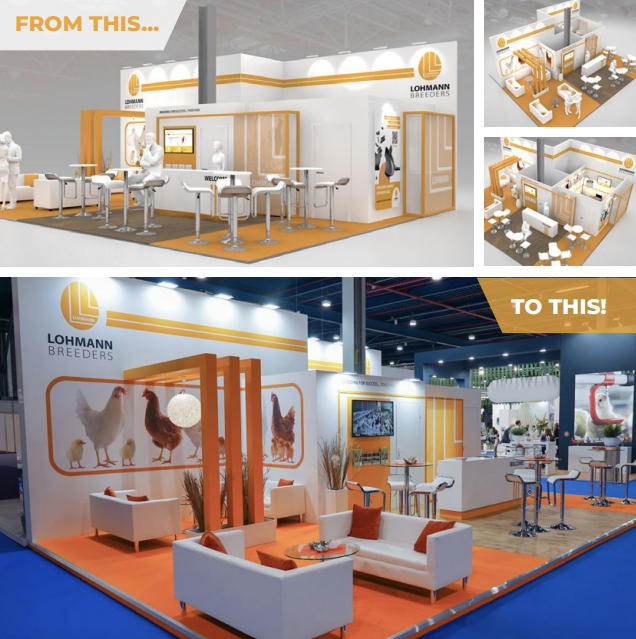 The long waiting has come to an end
And finally it was here, the long-awaited first day of the fair. Our team was ready and waiting for the first interested visitors. And they came in huge numbers, since, as is generally known, personal contact and exchange of experience with customers and competent advice on all important issues of poultry management are the absolute strengths of
LOHMANN BREEDERS.
Therefore, our sales and technical service team could hardly wait to welcome the visitors at our stand. Present were: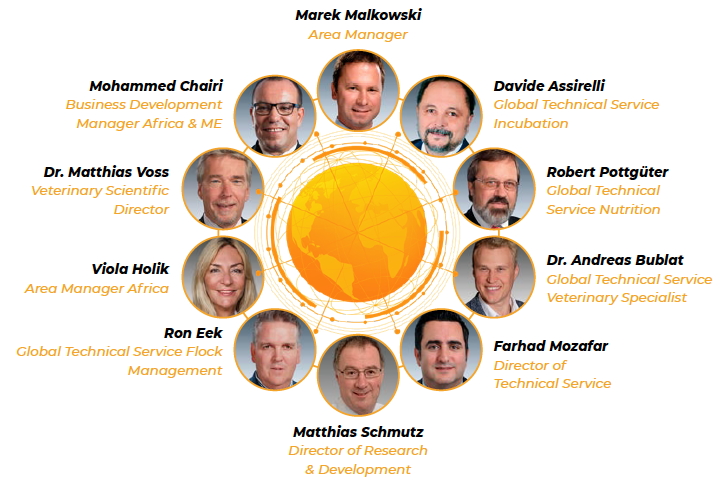 As always, our marketing team took care of the smooth running and the culinary needs at the booth.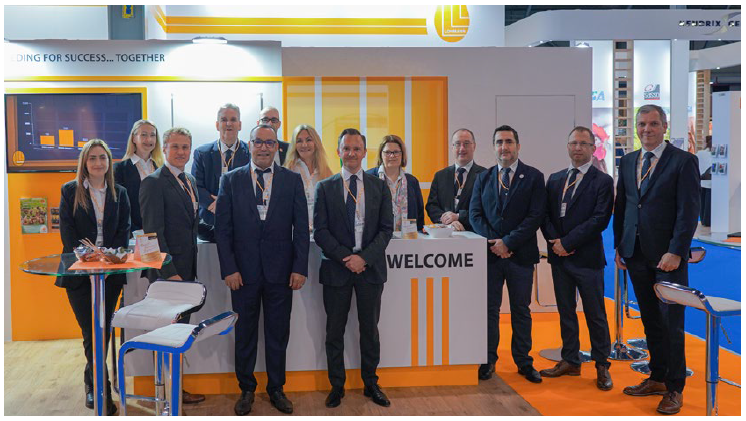 New Management live at the event
VIV Europe also had a very special significance for our two new managing directors
Jörg Heier
and
Christoffer Ernst
. As the first major event in their still short time in the position, they were finally able to represent
LOHMANN BREEDERS
live as the new head of management.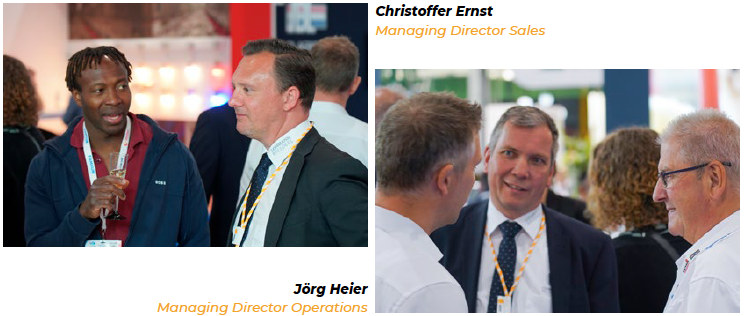 Booth Release Party
The very first day of the fair was a complete success for us and this had to be celebrated properly. We took this as an opportunity to invite all customers and business partners to our
Booth Release Party
. With drinks, snacks and good conversations we ended the successful first day of the VIV Europe with numerous guests.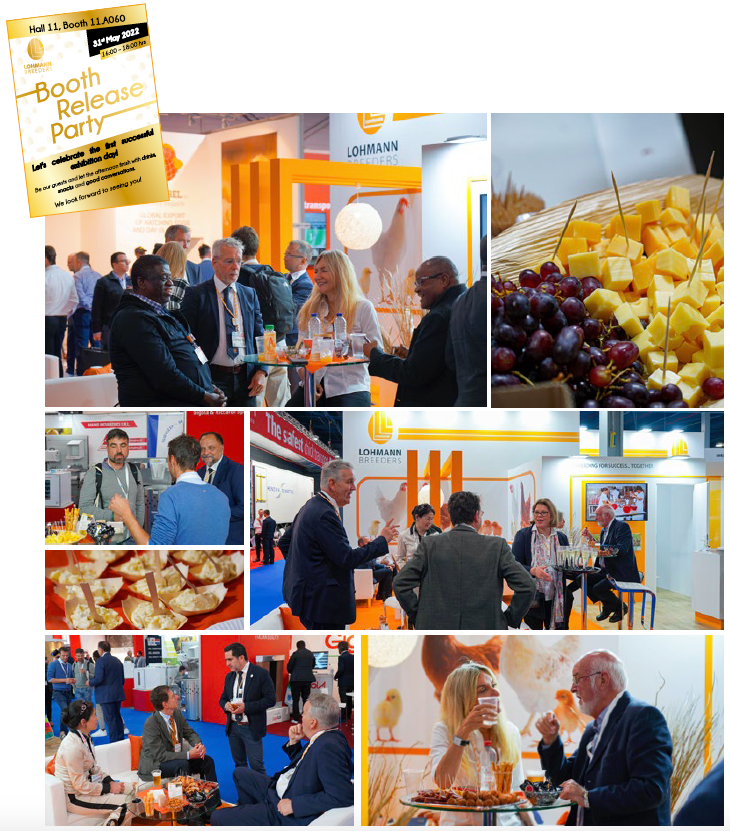 No exhibition without news

Especially for the European market, our
Management Guide for Alternative Housing
serves as the basis for successful poultry management, as it covers all important areas, such as feeding & nutrition, biosecurity, production management, etc.
Until now, this detailed guide was only available to our customers as an e-guide, as this meant that all the important aspects could be supported with videos and lots of extra information. Now, finally, we have succeeded in creating an equally comprehensive version also as a print version. But LOHMANN BREEDERS would not be LOHMANN BREEDERS if there was not much more innovation behind it.
Our management recommendations for floor, aviary and free-range management are peppered with QR codes so that our customers can easily call up additional, detailed information on the areas of interest to them.
In addition, the performance data of the individual lines for alternative husbandry are summarized in an extra guide!
Breeding for Success … Together!
With our trade fair presentation and especially with our new Management Recommendations, hot off the press, we have once again proven that we at LOHMANN BREEDERS still fully stand behind the principle even after 65 years: Breeding for Success … together!

OUR PUBLICATIONS