ZIPEX is Zambia's first international standard exhibition and trade show combining all poultry related sectors under one roof, with the theme for 2023 being "Connecting & Advancing Poultry Business Knowledge". Zambia International Poultry Expo was presenting its 1st edition in the City of Lusaka, Zambia from the 28th to the 30th of April, 2023. It is the inaugural expo and the premier go-to event for all poultry related matters in Zambia. The event was able to bring poultry farmers together with equipment and feed suppliers and associated professionals
The Expo also offers the general public the opportunity to meet more than 120 local and international exhibitors.
The Expo was officially launched by the Minister of Fisheries & Livestock and will be graced by other senior government officials which underlines the importance of the first expo of this kind in Zambia
This event is a wide forum with valuable information on the poultry industry in Zambia, such as feed equipment, technology, breeders, egg farming, poultry nutrition, animal health and international poultry production standards. The expo will also offer latest and advanced knowledge in poultry research, science and technology.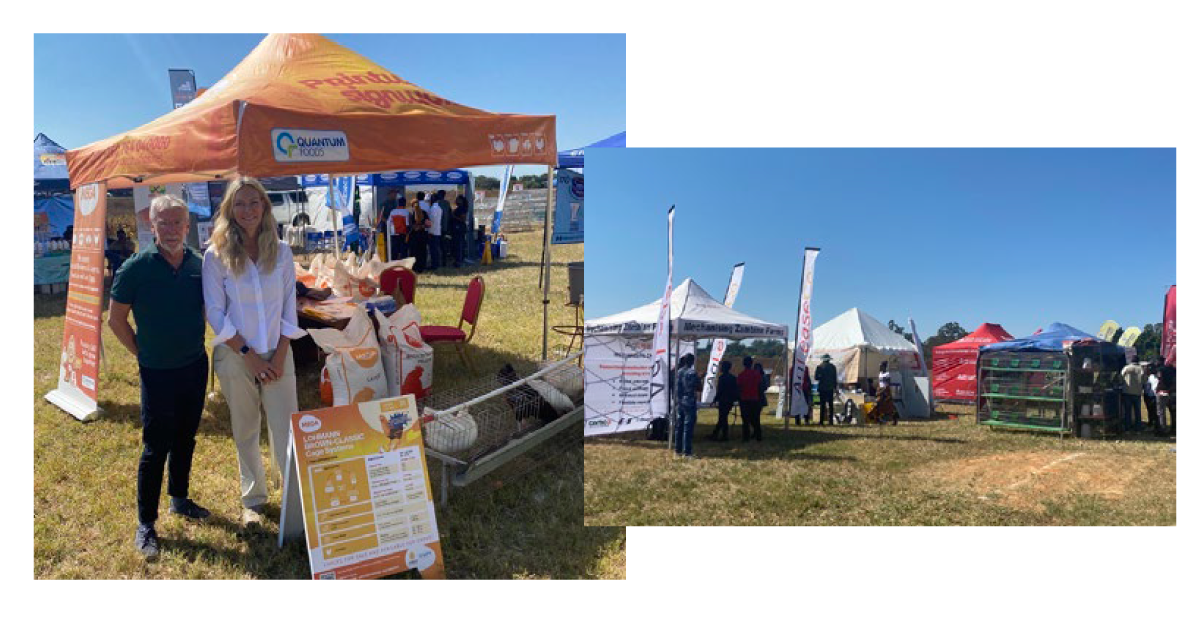 Our team consisting of
Viola Holik, Sales & TS Africa and Dr Matthias Voss, Veterinary Scientific Director,
were very pleased to be able to support our customer Quantum Foods on their stand.
The booth was very well attended and all questions about poultry farming could be answered competently right away. For LOHMANN BREEDERS, personal contact and individual advice always have the highest priority, because the success of our customers is just as important to us as the welfare of our animals.
Many thanks to Quantum Foods for the invitation to the fair!
OUR PUBLICATIONS