Mar 23

INNOVATION MEANS INVESTMENT – INVESTMENT MEANS INVESTING IN YOUR SUCCESS
At LOHMANN, the word innovation has a special meaning. In all areas, we always try to adapt to the specific market situation and to all external influences with innovative ideas. In the area of sales and technical service, this requires a very high level of flexibility, because here we always strive to meet the wishes of our customers and to react to all problems in an immediate manner.
For the production area, innovation means above all investing in new production facilities. We invest in different projects at various locations. These are long-term projects with the aim of constantly bringing the individual production sites up to date and, above all, to constantly improve chick quality and the quality of our deliveries and to optimize the production processes. Of the numerous projects, we focus here on two of our locations: Spain and Canada.
NEW GP HOUSE CONSTRUCTION IN CANADA


FINISHED IN TIME FOR FLOCK PLACEMENT
Jan Lengers
LOHMANN BREEDERS Canada
The project started about 1 year ago and went through all the Canadian seasons including lots of snow this past winter.
The steel construction was erected during spring and the installation of the insulated panels followed shortly after.

Construction finished late this fall.

The barn consists of 2 full slat compartments and 1 group cage section with Big Dutchman equipment.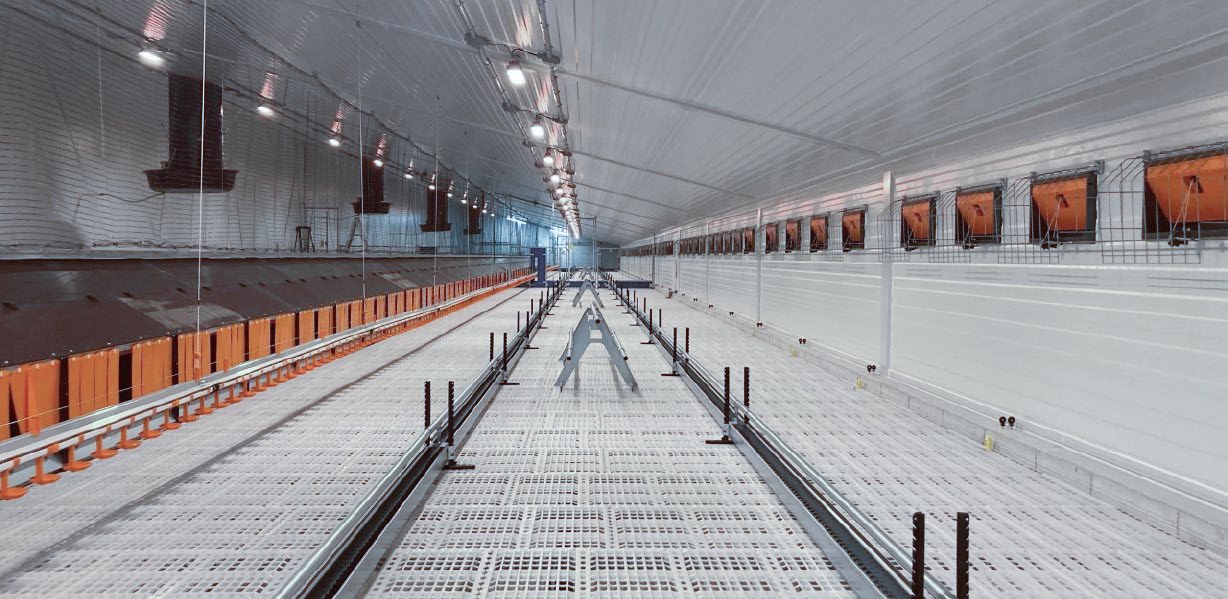 Egg gathering for slat sides.

Group cages.

Egg gathering with elevators for the group cages.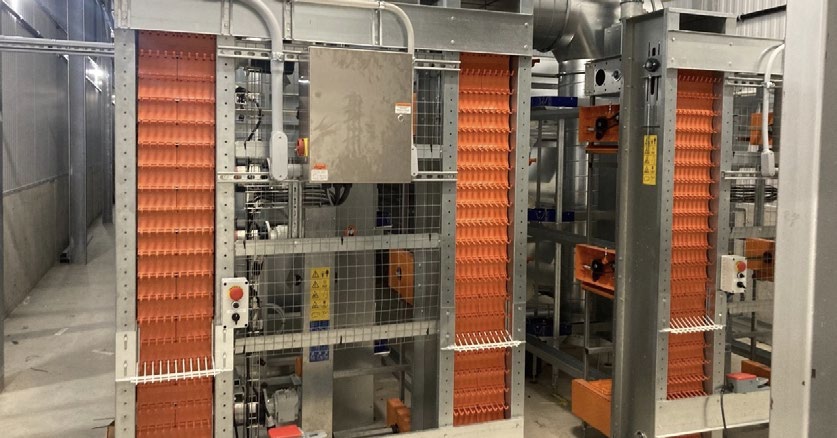 Ventilation controllers from a local supplier that are made in Canada are used in this new barn.

Overall, it was a challenging project due to delayed delivery of equipment from Europe and general delays during the construction.

But finally and at long last, we were able to achieve our goal of creating new capacity and thus guaranteeing the increased utilization of the hatchery and additional delivery security for customers.
---
NEW HATCHERY FOR GRANDPARENTS


AND PURE LINES IN SPAIN
Jörg Heier
MD & Director of Global Production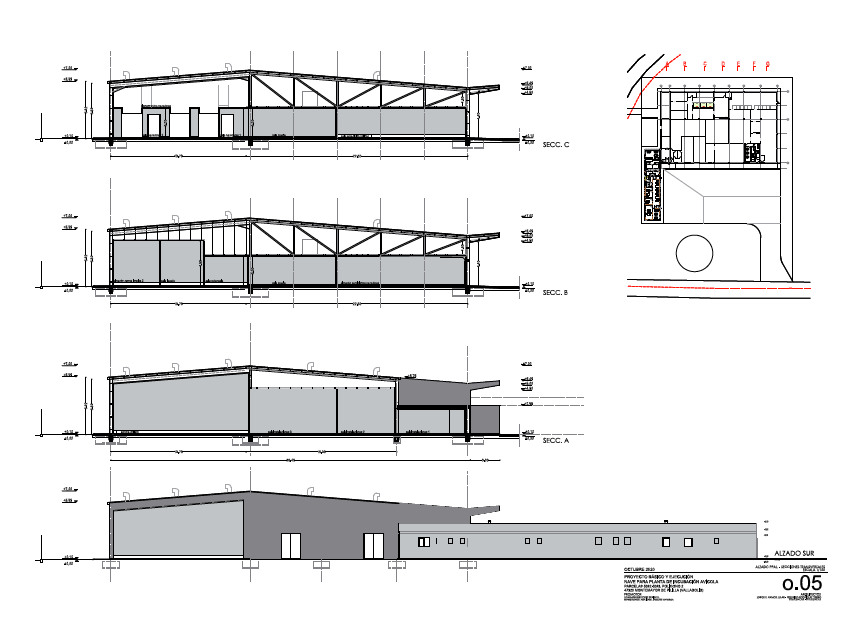 After an exciting construction phase, we can finally look forward to the completion of our new hatchery for grandparents and pure line in Spain in February 2023. These new production capacities will enable us to guarantee our deliveries worldwide and to react flexibly to customer and market requirements.
To take a big step towards sustainability, a photovoltaic system has been installed on the entire roof of the hatchery.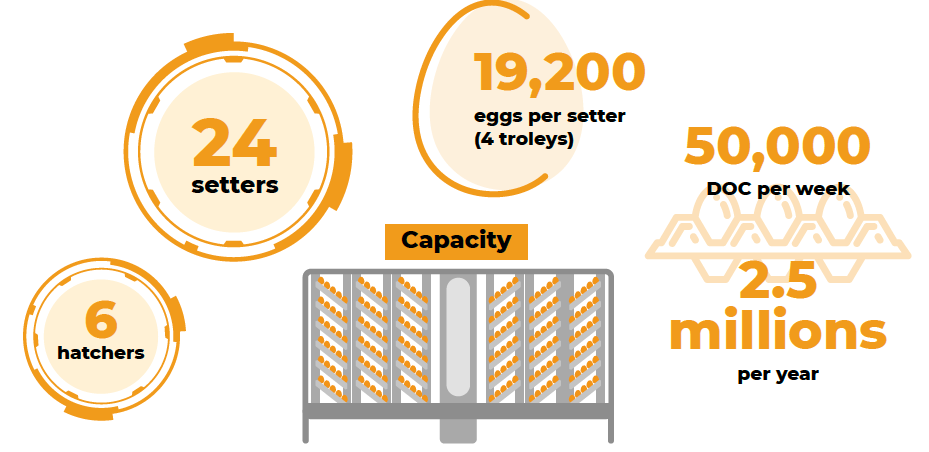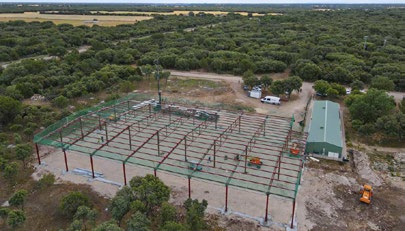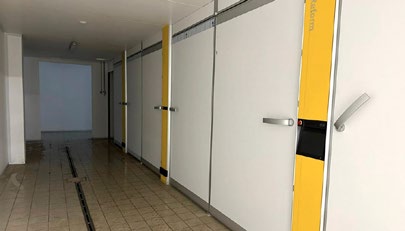 Photovoltaic panels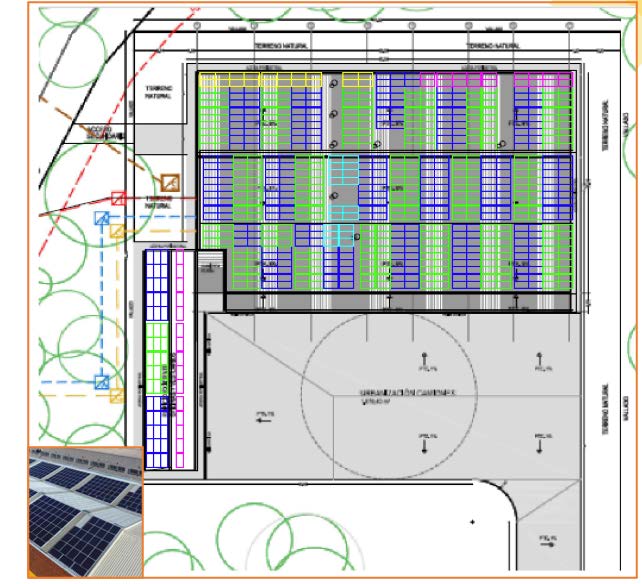 OUR PUBLICATIONS