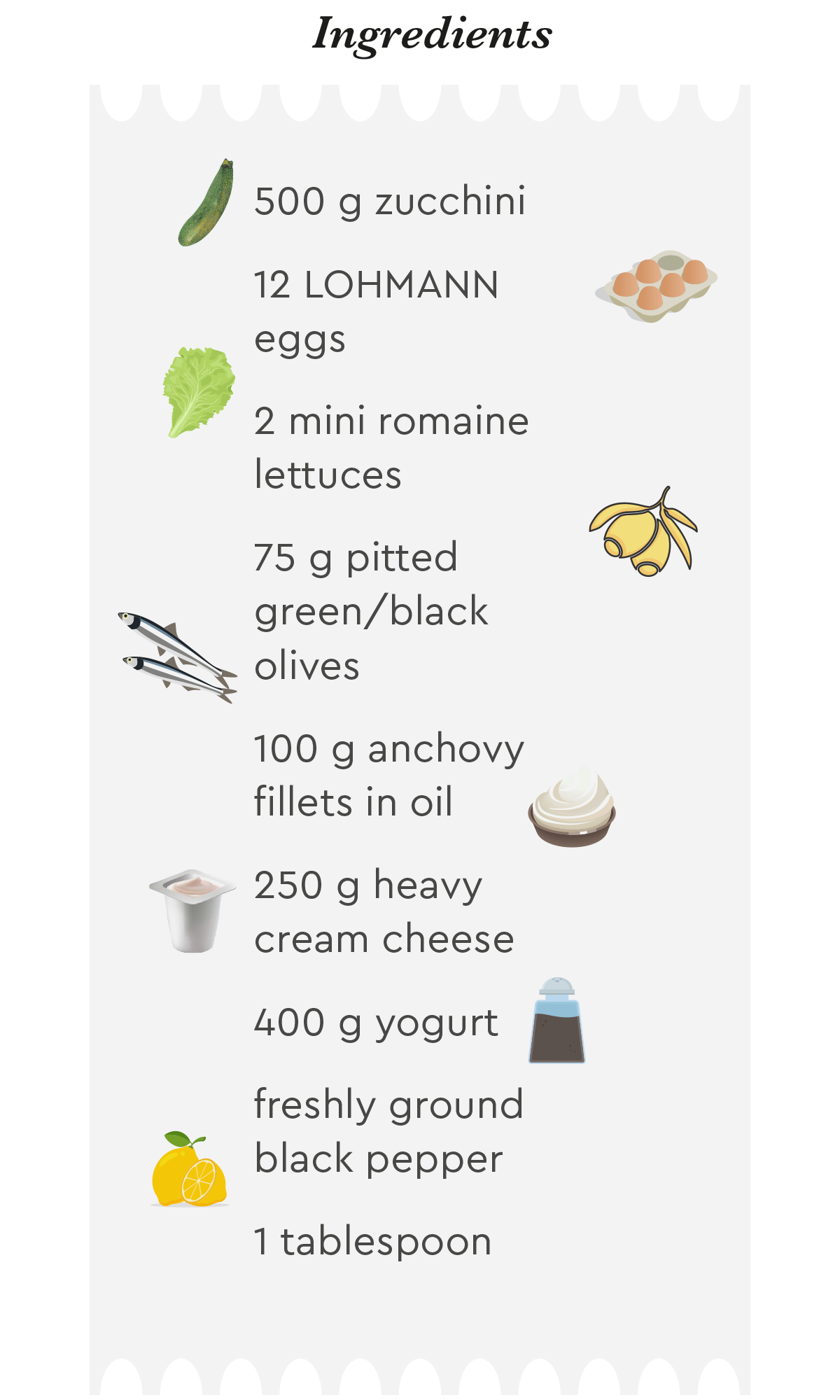 Hard boil the eggs for about 10 minutes. Then rinse the eggs, peel and cut crosswise into thicker slices.

Meanwhile, clean the lettuce, divide into leaves, wash and spin dry or pat dry. Cut the lettuce crosswise into strips.

Wash and clean the zucchini and cut or slice into thin sticks. Cut the olives crosswise into fine rings.

Drain the anchovy fillets and dab them with kitchen paper. Set aside 6 small fillets to garnish the salad. Mash the remaining ones with a fork, put them in a mixing bowl with the cream cheese and yogurt and blend finely with a hand blender. Season the anchovy cream dressing with pepper and lemon zest. Since the anchovies are very salty, no additional salt is used.

In a shallow bowl, first place the romaine lettuce strips, then layer the zucchini sticks on top, and then spread the egg slices on top, except for a small remainder. Spoon the dressing over the salad and garnish everything with the anchovy fillets set aside. Spread the remaining egg slices and olive rings on top.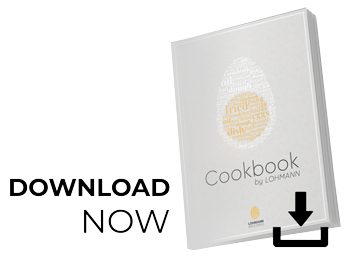 OUR PUBLICATIONS